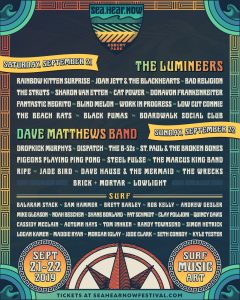 Asbury Park criminal defense attorney Tara Breslow-Testa
Over the weekend of September 21-22, the sea.hear.now Festival welcomed more than 35,000 people to Asbury Park. From sea to Shore, Asbury Park rocked and resonated with music from dozens of bands headlined by the B52s, the Dropkick Murphys, Joan Jett and the Blackhearts and the Dave Matthews Band. Lots of live music, but also a surf contest, art demonstrations, food and drink. 
The sea.hear.now Festival was the place to eat, drink, rock out and be merry – say goodbye to summer and hello to fall.