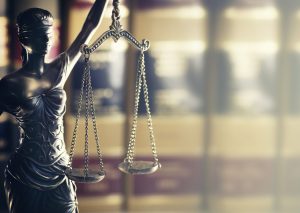 What is Pre-Trial Intervention and More Importantly Is it The Right Choice?
Pre Trial Intervention, often referred to as "PTI," is a diversionary probationary program offered at the Superior Court level in the county courts.  It can be a way to avoid a criminal record.  Most of the time, you enter the program without ever pleading guilty and even if a guilty plea is a contingency to acceptance, you will never be sentenced or convicted of a crime if you successfully complete the program.
Pursuant to the statute, the minimum length of time for probation imposed is a one year time period.  However, per the statutory guidelines, you can ask your probation officer for an early release from the program as early as six months.  The judge determines the length of time that is initially imposed, and usually community service is a condition, although sometimes this condition can be waived.   Upon acceptance into the program, you are to remain arrest free and if all other conditions are met you will successfully complete the program.
Even if you complete the program, it is advised that you expunge the arrest/incident of your record, so that it does not pop up in any criminal background check.
Why Should You not Always Accept PTI Option
PTI  is a program that you only get one time in your life– one bite at the apple!   It is often a good option in drug cases and some sex cases.  However, you need to be aware that even if you expunge the matter at a later date, you will not will not be able to enter the program again.  This means if you are accepted into PTI at age 20, successfully complete the program lead a law abiding life and expunge it off your record, and then remain arrest free until age 60– you could not get PTI for this later arrest.
Additionally, there are times in the pre indictment phase that PTI is offered, often in PIP court.  You should not always take the deal at that time as your matter could be further reduced.  You need an experienced Monmouth and Ocean criminal defense lawyer to consult with before making any decisions.
Is Every Crime Eligible for PTI?
The answer is NO.  The only crimes eligible for PTI are 3rd and 4th degree crimes.  This means if you are charged with a higher degree crime you will need the prosecutor's consent before even being allowed to apply to the program. Additionally,  your attorney needs to write a memo arguing for compelling reasons as to why you should be accepted into the program.
Contact the Law Office of Tara Breslow for further inf0rmation tara@breslowdefense.com or 732 784 2880. She has experience in Monmouth, Ocean, Middlesex, Essex and Mercer Counties.